Congress Center / Basel Messe (next to the Swissôtel)
February 10th, 2019
11:00 AM - 5:00 PM
Admission is free!
EXPAT-EXPO BASEL
Meet 84 exhibitors from all over Switzerland
at the Congress Center in Basel!
Click on picture for a JPG version of the flyer
FREE PRIZE DRAWINGS
Enter to win our free EXPAT-EXPO door prize drawing for a gift card from GLOBUS.
1st Prize: 300 CHF gift certificate!
2nd Prize: 200 CHF gift certificate!
3rd Prize: 100 CHF gift certificate!
The Basel Children's Trust will hold a raffle for a free BCT membership for 2019. Stand 88
Amanda Joy Photography will hold drawings for two promotions: Promotion One: Sign up to my mailing list and go into the draw to win a FREE Family Mini Session amongst the spring cherry blossoms. Promotion Two: Book a city or mountain session during the show and receive a 15% discount of your session price. *non refundable retainer of CHF 250.00 must be paid at the show to qualify. Stand 29
Authentic Achievers will hold a prize draw the following prizes:
1.) Kimochis Discovery Session for a child (Individual 45-minutes emotional intelligence coaching session for a child between 5-8 yo)
2.) Emotions+Me Kit designed to help children better understand their emotions and strengthen their self-awareness.
3.) Worry monster & book The Colour Monster Stand 93
Papayaya Fitness fo mums will hold a raffle for the following prizes: One voucher for 5 FREE Personal Training sessions. Three vouchers for 6 FREE fitness classes at Schützenmattpark. Stand 90
Brit & Bean Coffee GmbH will hold a drawing and three lucky winners will each win a 250g bag of freshly-roasted coffee. Stand 20
Hotel Delfino Lugano will hold a drawing for 1 night at the Hotel Delfino Lugano in a "Comfort double room" for 2 people. Including: welcome drink, breakfast, indoor parking, panoramic terrace with view of Lugano Lake and a superb pool, Wi-Fi, VAT and service. Availability upon request, valid 1 year. Stand 67
Joggeli Fitness will hold a contest and the prizes are:
1. Prize: a GOLD One Year - Free Membership Worth - CHF 1'104.–
2. Prize: a 3 Month Free - Membership Worth - CHF 339.-
3. Prize: a 1 Month Free - Membership Worth - CHF 179.-
4. 10 Prizes - We will surprise these winners with a small gift. Stand 17
FOOD & DRINK
The British Cheese Centre will be there with a big selection of artisan cheeses from the UK. Stand 35 & 36
The Whisky Experience will be pouring samples of their great
selection of single malt Scotch. Stand 33 & 34
Legends Pies will be handing out samples of their hand-made mini pies for you to try! Stand 71
Beer lovers take note: Expat-Expo is delighted to offer two cool Swiss micro breweries this year! Bier Factory from Jona at stand 83 and Kitchen Brew from Allschwil at stand 37.
​Brit and Bean will be pouring samples of their hand-roasted coffee. Stand 20
​Arbuckles will be offering their fantastic bagels and more! Stand 76
​​Ejay's Kitchen will surprise you with her South African cuisine! Stand 84
​George the Greek will be offering olive oil, Kithira, Olives, Thymian Honey, Wines, Greek rusks etc from his home island in Greece. Stand 4
JUST FOR KIDS!
2 MUCHFUN specializes in Balloon Sculpting and Face Painting for children's birthday parties and events. Balloon figures are fun to watch the creation of and fun to play with. Face painting adds to the magic of imagination and make believe...a fun mask for any child!
Kids, join the 2 MUCHFUN team at the free Bouncy Castle!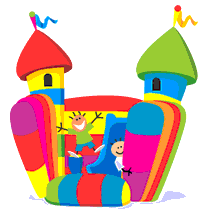 Steven Knight from Swiss Prime International will treat us to a few tunes on his bagpipe!
Steven has played for the Royal Edinburgh Military Tattoo as well as for the Royal family at Buckingham Palace, Palace of Holyrood House, Balmoral Castle and International tattoos in Basel Switzerland, Kuala Lumpur and many others.
See stand 13&13 for more details.
​
The Ecole Française de Bâle kids chorale group "Accroch'notes", will sing at 3pm next to the snack bar.
They will sing:
-Laissons entrer le soleil à l'EFDB
-Belles bulles
-ose
-faire le tour du monde
-les souliers
-boisson cocktail
See stands 52&53 for more details.
​
Jeanne Darling will be telling stories from her bestselling books The Monster Book of Switzerland and Basel's Hidden Stories at 11:30 and 2:30. You can also come chat with Jeanne and buy signed copies of her books at table 30.
Did you move to Switzerland for love? Are you a so-called 'accompanying partner'? Come speak with Francesca Incocciati at table 30 about the men and women she interviewed for her book The Trailing Spouse Reimagined (with Rylla Resler and Adriana Quarck). Francesca will be selling copies of her book signed by the authors. See stand 30&31 for more details.
The International Community Music School-Basel will conduct two live performances during the expo. At 13:00 we will hear a guitar and vocalist and at 14:00 a group of violin students will play. See stand 81 for more details.
STAND
Bouncy Castle
64-66
24
99&100
29
76
93
88
96
30&31
83
11
60&61
20
35&36
94
85
32
86
51
98
39
38
52&53
84
56&57
48
97
14
68
4
45
6
43
87
9&10
67
92
42
72
101&102
15
STAND
81
78
27&28
73
17
7
50
37
71
41
103
5
62&63
18
91
69&70
77
25&26
55
90
46
80
54
21
58&59
8
12&13
95
74
40
75
33&34
44
79
104
47
16
19
49
89
82
22&23