EVENTS OF THE DAY
​
FREE PRIZE DRAWINGS
- Enter to win our free EXPAT-EXPO door prize drawing for a gift card from GLOBUS.
1st Prize: 300 CHF gift certificate!
2nd Prize: 200 CHF gift certificate!
3rd Prize: 100 CHF gift certificate!
​
Imperial Wealth Planning will hold a free prize drawing for a brand new Apple iPad! Stands 5&6
​
- Enter to win a free coaching session with Dina Sabry Fivaz, certified coach and founder of Agape Heart & Soul (Stand 59). Three names will be drawn at the end of the day and notified by e-mail:
1st Prize: A package of 3 sessions of 60 minutes each
2nd Prize: 1x free session of 90 minutes
3rd Prize: 1x free session of 60 minutes
​
- Thanksgiver is a compassionate organisation that helps the needy and reduces food
waste. The problem is that they need a new van to make deliveries, so why not give
them a hand and take a spin on their wheel of fantastic prizes (in return for your donation).
Stand 77
​
- Stop by Louise Pollard Nutrition, Nutrition for Body, Mind & Soul (stand 43) for a chance to win one of three free one-hour nutritional assessment and coaching sessions for you or one of your kids. Three names will be drawn at the end of the day and notified by email.
​
- Arbuckles Bagels will hold a drawing for a dozen bagels. Three names will be drawn at the end of the day and notified by email. Stand 97
​
- New Perspective (Stand 58) will offer prize drawings for counselling available for adults, children or a couple.
1st prize 3 x 1 hour counselling sessions
2nd prize 1 90 min session
3rd prize 1 60 min session
​
- Sinfonieorchester Basel will hold a competition to win 2 concert tickets for Bruckner 9 in the famous Stadtcasino Basel. Stand 27
​
- Bergli Books: Basel, the cultural "capital" of Switzerland, invites you to discover its countless museums, architectural treasures and its lively banks of the Rhine. Do the puzzle and find out what Basel has to offer. Stands 81&82
FOOD & DRINK
The Whisky Experience Single malt Scotch. "Made in Scotland, here in Switzerland". Tables 79 & 80
VE Refinery A luxurious, natural and delicious alcohol-free selection of wines and spirits. Table 51
Hard Labor Brew GmbH will bring free samples of every beer. We will also serve our newly introduced Ginger Ale. If you like what you try, a 10% discount will be offered for all orders placed with us at the expo. Table 36
KITCHEN BREW will be pouring a great selection of their hand crafted beers including their new alcohol free beers. Table 37
The Magical Cafe will be at tables 62 & 63 with an selection of their amazing cakes and baked goods.
Legends Pies will be serving their delicious pies and sweets at tables 9 & 10.
Arbuckles Bagels specializes in oven fresh, handmade, real New York Bagels. Whether they were a daily staple on your breakfast table back home or you want to bring a bite of vacation back to Switzerland - we've got you covered. Table 97
Swiss Kombucha Company will have their 100% natural, organic, unpasteurized, unfiltered, actice & alive Kombucha drinks. Brewed with love in Zug! Table 11
​Techies Time to Tea will be at table 72 with a great selection of teas.
Macos Coffee Crafters GmbH will be showcasing a range of their delicious coffees. Table 73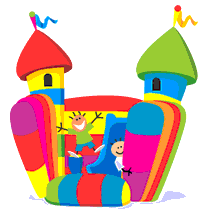 PERFORMING LIVE:
The "Lviv Virtuosos" Quartet - from Ukraine
Lviv Virtuosos has played many benefit concerts to help Ukraine in Switzerland and Luxembourg and has participated in many projects of the Da Vinci Orchestra Basel, the Zurich Camerata, the SoUkraine Orchestra, as well as other groups in various programs and services in the church. The quartet's repertoire includes popular classical works, music by Ukrainian composers, and contemporary music.
1st violin: Oksana Potapova, soloist and concertmaster of the Kharkiv chamber orchestra "Nova Sinfontetta", concertmaster and soloist of the orchestra "Holiday Orchestra", soloist and concertmaster of the orchestra «Lviv Virtuosos".
2nd violin: Lilia Tsura, orchestrator, and soloist of the chamber orchestra "Lviv Virtuosos"
Viola: Oksana Lyashchuk, concertmaster of the viola group of the National Orchestra of the State Television and Radio of Ukraine.
Cello: Lyubov Holovata of the National Orchestra of Ukraine.
Performing live throughout the day and you can visit them at Table 47.
​
JUST FOR THE KIDS!
2 MUCHFUN (Tables 69 & 70) specializes in Balloon Sculpting and Face Painting for children's
birthday parties and events. Balloon figures are fun to watch the creation of and fun to play with.
Face painting adds to the magic of imagination and make believe...a fun mask for any child!
Kids, join the 2 MUCHFUN team at the free Bouncy Castle!
​
Regenbogen-Lebenskunst at table 21 will be doing Glitterbombs for the kids.
​
​
Basel author Jeanne Darling will tell stories from her new book Basel: The Graphic Novel, an entertaining comic book exploring the city. The storytelling is suitable for children 3 and up. Jeanne is the author of four bestselling books. You can find her before and after the storytelling at Bergli Books (tables 81 & 82) at the Expo to buy autographed copies. The first story will be at 1pm and the second at 3pm.
​
​
Americans, Democrats Abroad will be at table 35 to help
you register to vote. Even if you are a Republican! 😃
​
​
​
​
Fabio Latino - Designer and visual artist in Basel
​
Fabio is an Italian designer and visual artist based in Basel-Landschaft. He works part-time in academic research and he opened his studio Fabio Latino Design Studio, in Basel in mid 2022. With a background in architecture, and engaged in research on visualisation, he uses art as an explorative medium. He likes to work with shapes and colours to learn about movement, composition, balance, and feelings. "With my work, I aim to illustrate contrasting concepts such as controlled chaos, stillness and movement." His work ranges from drawings, to digital art and, as a designer, he also designs interior decors and window displays. Stand 78
​
​
​