EXPAT-EXPO BASEL
Meet 80 exhibitors from all over Switzerland
at the Congress Center in Basel!
FREE PRIZE DRAWINGS
- Enter to win our free EXPAT-EXPO door prize drawing for a gift card from GLOBUS.
1st Prize: 300 CHF gift certificate!
2nd Prize: 200 CHF gift certificate!
3rd Prize: 100 CHF gift certificate!
- inlingua will hold a drawing and choose five winners of a Fr. 200.- coupon off the price of any inlingua course. Stands 101 & 102
- Ticino Tourism will hold a drawing for one overnight stay for two people at Hotel Delfino***. Stand 20
​- Frutt Resort will hold a prize drawing for 1 weekend (Fr – Sun or Sat – Mon) family stay (2 adults, 2 kids) at the Frutt Family Lodge in the summer season (early July – mid October) including breakfast and Spa entry. Stand 38
- Centrepoint will hold a drawing for a free membership. Stand 94
- Basel Children's Trust - Enter the Raffle and be the lucky winner of a one year free membership or a Family Photoshoot from an Award Winning Photographer. Stand 89
- Bergli Books will hold a competition to draw lots and get the chance to win a Bergli book! Stand 90
- Wortschatz will hold a drawing for three 60-Minute German Coaching sessions for one lucky person valued at CHF 440. Stand 46
- Expat Cranio will have a drawing to win: Find Rest, Respite & Recovery with a Full 75 minute Craniosacral Therapy Session worth CHF 150. Stand 44
- SuissEcosse will hold a drawing for a Case of 24 mixed bottles of Scottish Craft Beer with a Box of 6 x engraved beer glasses. Stand 78
- Oriental Glamour will hold a drawing for a hand made silver bracelet from their sun collection. Stand 47
- Diane Hediger, PhD will be raffling off a basket of American and Swiss goodies: The nostalgic and the new! Stand 17
FOOD & DRINK
The British Cheese Centre will be there with a big selection of
artisanal cheeses from the UK. Stand 79
The Whisky Experience will be pouring samples of their great
selection of single malt Scotch. Stand 80
SuissEcosse will be there with a big selection of their Scottish
craft beers, bio, gluten-free, traditional and aristocrat. Stand 78
Legends Pies will be handing out samples of their hand-made mini pies for you to try! Stand 71
Juan from Yellow Wine Adventures will be on-hand with a selection of his Interesting wines. Stand 81
Vicki from Arbuckles GmbH will bring along a selection of her authentic bagles. Stand 76
WHISKY BURN by Ben Birdsall
Discovering Scotland's whisky distilleries on a Vespa!
​
Read about the wonderful adventures of Ben Birdsall travelling
around the Highlands of Scotland and discovering many famous
distilleries on the way. This book is now being launched in
Switzerland, and this is your opportunity to meet Ben and talk about his book. This book is for sale at a special cost of CHF69.00 exclusive to this one day at the Basel Expat Expo. Of course the book will be signed by Ben when you buy one and The Whisky Experience will offer you a dram of malt! Stand 80
Steven Knight from Swiss Prime International will treat us to a few tunes on his bagpipe!
Steven has played for the Royal Edinburgh Military Tattoo as well as for the Royal family at Buckingham Palace, Palace of Holyrood House, Balmoral Castle and International tattoos in Basel Switzerland, Kuala Lumpur and many others.
​
The Ecole Française de Bâle chorale group "Accroch'notes", will sing at 3pm next to the snack bar. They will sing a few songs in French, German and English.
​
EXPAT-EXPO IS MUSICAL THIS YEAR!!
Music students from the International Community Music School-Basel will perform on their instruments during the day, next to the snack bar.
14:45h: Visitors can try the trumpet and trombone with the the ICMS brass teacher.
15.30h: ICMS rock ensemble performs
JUST FOR KIDS!
2 MUCHFUN specializes in Balloon Sculpting and Face Painting for children's birthday parties and events. Balloon figures are fun to watch the creation of and fun to play with. Face painting adds to the magic of imagination and make believe...a fun mask for any child!
Kids, join the 2 MUCHFUN team at the free Bouncy Castle!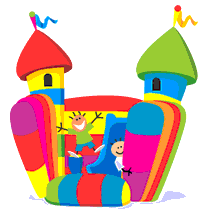 Stand
Bouncy Castle
42
22
64 - 67
84 & 85
96
76
62 & 63
89
5
37
45
11
60 & 61
33
39
94
50
36
24
16
17
72 & 73
52 & 53
56 & 57
86
19
49
97
14
38
15
7 & 8
93
54 & 55
77
101 & 102
92
82
9
Company
2 Much Fun
AA-Trade "Arnies"
Abt Automobile AG
academia Group AG
AIT Services
Amanda Joy Photography
Arbuckles GmbH
Arthur Quinn GmbH
Basel Children's Trust
Basel School of Business
Bauzentrum Nordwestschweiz
Be Awesome Instead
BIONIC BS
BKA International School
Black Forest Academy
Busy Needle Quilting
Centrepoint
ceramico - paint your own pottery
Circle for artists
Colfina Finanz/Treuhand AG
Democrats Abroad Switzerland
Diane Hediger, PhD
Die Zahnärzte Barfüsserplatz
Ecole Française de Bâle
ELA Basel - The Swiss British School of Basel
Engel & Völkers Basel
Epona
ETH Zurich MBA in Supply Chain Management
Expatica
ExpatLawyers.ch
Frutt Resort AG
Golden Pass
Hello Switzerland AG
HND\ideen
i.l.team AG
Imperial Wealth Planning
inlingua Sprachschule
Integral Wellbeing
International Community Music School-Basel
​International School Rheinfelden ISRH
Stand
43
41
27 & 28
48
69 & 70
34
100
71
99
88
35
18
25 & 26
10
47
91
29
90
51
44
58 & 59
87
78
12 & 13
68
98
79
83
74
75
30
80
20
104
95
103
46
31 & 32
81
Company
Intersoccer
ISAPZURICH
ISB
Janene Liston
Gymboree Basel
Kids Kingdom
Kindermusik
Legends Margison
Les Coquelicots Bilingual French and German School
Le3Chic von Chiara Cotto & Co KLG
Maarit Rantala
Mary Kay
MWCGroup
NSH Bildungszentrum Basel
Oriental Glamour
PWG
Savoir Faire - Basel's First City Concierge
Schwabe AG, Bergli Books
Shipwrite GmbH
Shirley Hiscock, Expat Cranio
SIS Swiss International School
Spouse Career Centre
SuissEcosse Sàrl
Swiss Prime International AG
Swiss Young Explorers GmbH
Symphony Club
The British Cheese Centre of Switzerland
The Craft Room
The English Media Network / TechLabs
The English Show
The Open Door Basel
The Whisky Experience
Ticino Tourism
UBS Switzerland AG
UFE Section Bâle
Universitätsspital Basel - International Service
Wortschatz
WRS World Radio Switzerland
Yellow Wine Adventures GmbH