Starling Hotel and Conference Center
next to Palexpo
November 4th, 2018
11:00 AM - 5:00 PM
Use Palexpo Parking P12
Admission is free!
EXPAT-EXPO
GENEVA
Meet exhibitors from all over Switzerland at the Starling Hotel and Conference Center
next to Palexpo
FREE PRIZE DRAWINGS:
- Enter to win our free EXPAT-EXPO door prize drawing for a gift card from GLOBUS.
1st Prize: 300 CHF gift certificate!
2nd Prize: 200 CHF gift certificate!
3rd Prize: 100 CHF gift certificate!
- WRS will have a pair of tickets to see Australian pop rock band '5 Seconds of Summer' play at Halle 622 in Zurich on Friday 11th November up for grabs.
- Ron from Radio 74 will be holding several drawings to win free DAB+ radios.
- Blokes and Black Dogs will be offering a prize draw, where there will be an opportunity to win yoga lessons, business and personal coaching, fitness coaching and much more.
- Want to improve your nutrition? Enter the prize draw to win Free Customized Nutrition Consultation worth CHF 150. It includes analysis of your food intake, coaching on getting rid of undesirable eating habits, personalized tips for healthy eating & meal plans/recipes that match your taste & your schedule. To enter, pass by NutritionRight
stand 31.
- Centre for Coaching Switzerland will hold a prize drawing to win a chance to attend our Building Resilience workshop – A journey to thriving in adversity worth CHF 700. Stand 6
- Busy Needle Quilting will hold a prize drawing to win a chf 100 gift voucher, valid towards online purchases, retreats, or services. Stand 18
- Maximum Value Sàrl will hold a drawing for a free financial and insurance analysis. Stand 38
- Kap Kaai Wines will hold a drawing for three nice bottles of South African wine. Stand 50
- The artist Martin Engler will have a drawing for one of his digilithos at stand 11.
- Jewels by Park Lane Geneva will hold a prize drawing for our "BOSSBABE" watch, value 250 CHF, with a lifetime guarantee. Stand 26
- Stop by stand 28 to register to win a bottle of Leggett Immobilier's own wine - a fine 2014 Bordeaux.
- In the spirit of UBUNTU (I am what I am thanks to you), try your luck in replying to 3 questions to win a drawing by a South African child-artist in one of our projects, or an organic fabric bag signed by Lea Sprunger, the Swiss athletics champion or our IMBEWU t-shirt. Stand 17
Blackden Financial shall be having a free prize draw for a bottle of Champagne. Stand 5
Dr Diane Hediger will hold a drawing to win a basket of American and Swiss goodies at stand 47. The nostalgic and the new! Stand 47
SpeakLive! Online Language Courses will hold a prize draw for a 1-month individual plan (value CHF 299) Stand 36
Stop by TropicArt'Traction at stand 42, because they will be holding a special drawing to win a beautiful gift box full of their teas, coffees and more!
​
FOOD & DRINK:
Dale from Legends Pies will be offering a great selection of
hand-made pies and will have mini pies to try for free and will
also have Frozen and Hot pies and Cookies to sell. Or try their
season special of venison and Cranberry pies!
​
​
​
The Whisky Experience will be pouring samples of their great
selection of single malt Scotch.
Zoe Cakes will be exhibiting her delicious cakes and cup cakes.
Kap Kaai South African Wines will be showcasing their selection of
lovely wines.
​
​
Stop by TropicArt'Traction at stands 42 and 55 for a free tasting of prestigious tea and coffee. Come join us for a sensational journey through the best teas and coffees of Sri Lanka, also called Ceylon. Pesticide-free, hand-made, fair trade, served with healthy Kangen water and a smile!
​
​
1 pm in the Foyer: Join Rafaela Tanner and Bollywood For You for a genuine Bollywood experience. Rafaela's passion for India is all consuming and manifests itself in her art. Always in search of new rhythms and movements, she regularly travels to the Indian film city and meets
producers, actors, choreographers and dancers. Fortunately for us, she also teaches classes here in Geneva. To learn more go to bollywood-dance.com
3 pm in the Foyer: Marian Crole grew up nourished by the influences of her own diverse origins. She writes and sings in the three languages of her upbringing: French (Switzerland is her country of birth), Spanish (Uruguay, her maternal origins), and English (British on her paternal side). She invites you to step on board and sail in a multicultural world.
Join Marian on a journey where she celebrates the beauty of what arises in the encounter between people and music, in a blend of freshness and intensity with soul and magic.
​
​
2 pm in the Foyer: Join George Louis for a live performance.
George Louis is a talented musician and has a soulfull voice that is rich beyond his years.
"I'm a seventeen year old English and Swiss singer, guitarist and songwriter. Most of my live performances are based around my looping, where I'll build up the song as it evolves. My music is a mix of folk, blues and experimental. I'm hugely inspired by Ben Howard and John Mayer, and you'll hear those ideas blend into my voice and guitar playing"
​
A Special Exhibition by Swiss Artist Martin Engler
In the course of extensive travels and shows throughout Europe, Africa, America and Asia, Martin developed distinctive techniques for mixed media, paintings, collages and sculptures. While in La Havana in 2008, he discovered the ancient technique of colagraphy. He was invited to participate at the Xth Biennale in Cuba, one year later, his latest creations were exhibited in Monaco and at Postfinance Switzerland. His works are snapshots of an emotional journey linking daily life to Art. Martin's works have been exhibited on most continents and can be found in prestigious collections.
2 MUCHFUN specializes in Balloon Sculpting and Face Painting for children's birthday parties and events. Balloon figures are fun to watch the creation of and fun to play with. Face painting adds to the magic of imagination and make believe...a fun mask for any child! Stand 19-20
​
Kids, join the 2 MUCHFUN team at the free Bouncy Castle!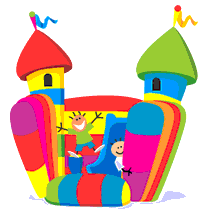 Rylla Ressler, co-author of The Trailing Spouse Reimagined: Stories of People Transported by Love, will offer two 30-minute mini-workshops on the challenges and joys of a move abroad. For anyone who has moved abroad or loves someone who has. You can also visit Rylla and her co-authors at tables 58 & 59.
Stand
Foyer
40 & 41
21
Foyer
5
22
34
18
7
6
19 & 20
60
47
16
61
Foyer
54
9 & 10
17
51
53
49
26
50
1
33
24 & 25
28
35
39
11 & 12
48
38
43
64
31
45
52
65
13
58 & 59
15
36
2 - 4
67
8
46
44
23
68
62 & 63
42 & 55
57
66
29
56 & 69
30
Exhibitor
2 Much Fun
AIT Services
Asset Management Switzerland
Autobritt Automobiles SA
Blackden Financial SA
Blokes and Black Dogs
Bonjour Geneva
Busy Needle Quilting
C2TOP SASU
Centre for Coaching Switzerland
CHD Clinique d'Hygiene Dentaire
Democrats Abroad
Diane Hediger, PhD
English Speaking Cancer Association
European Virtual Assistant
Expat-Expo GmbH
GoldenPass
Hello Switzerland AG
IMBEWU
IMPACT Switzerland
insardinia.ch
Into the Joyflow
Jewels by Park Lane Geneva
Kap Kaai Wines from South Africa
Know-it-all passport
La Côte Anglican Church
Legends Margison
Leggett Immobilier
Léman International Academy
Malawi Mart
Martin Engler
Mary Kay
Maximum Value
Multiplicity - Your Personal Concierge
Nik's Fudo
NutritionRight
OWIT Lake Geneva
Photo Events
Radio 74
Reina de Santiago
Schwabe AG, Bergli Books
ServeTheCityGeneva.ch
SpeakLive! Online Language Courses
Steed Tours
Sweet Zoe Cakes
Swisscom (Suisse) SA
SwissPats
The Art of Healing Centre, Le Coin du Coeur
The British Swiss Chamber of Commerce
The Language Center
The Whisky Experience
TropicArt'Traction Sàrl
University of Applied Sciences and Arts Lucerne
Uzunov Consulting
Westlake Church, Nyon
WRS World Radio Switzerland
Young Living