EXPAT-EXPO ZUG
Meet exhibitors from all over Switzerland at the beautiful Lorzensaal in Cham!
EVENTS OF THE DAY
FREE PRIZE DRAWINGS
- Enter to win our free EXPAT-EXPO door prize drawing for a gift card from GLOBUS.
1st Prize: 300 CHF gift certificate!
2nd Prize: 200 CHF gift certificate!
3rd Prize: 100 CHF gift certificate!
- Ticino Tourism will hold a drawing for one overnight stay for two people at Eco Hotel Cristallina
​- Frutt Resorts will hold a prize drawing for 1 weekend (Fr – Sun or Sat – Mon) family stay (2 adults, 2 kids) at the frutt Family Lodge in the summer season (early July – mid October) including breakfast and Spa entry.
- ISAPZURICH Prize Drawing for the opening weekend of the 14th Jungian Odyssey Conference and Retreat 2019 that will take place in an exclusive location in Switzerland 18-19 May 2019 (value CHF 250).
- ISAPZURICH Prize Drawing for the Zurich Lecture Series including dinner and 3 lectures in the Zunfthaus zum Schmiden, Zürich for the weekend 26-27 October, 2018 (value CHF270).
- ZIWC will be having a prize draw for one year's free membership of the ZIWC.
- RAS & Company will hold a prize drawing for a CHF50 - Gift Voucher at Navyboot and 3 bottles of Champagne.
REEDaround Books will hold a drawing to win six different prizes 3 vegan/glutenfree (bilingual) cookbooks for adults / the 3 large Follow ZIGGY bilingual children's book.(all our books are bilingual German/English)
The Learning Place will be offering the following raffle prize for 10 free German or English group lessons for kids or adults.
Orsolya Szathmari Naturopath, Nutrition, Reflexology, Bioresonance will hold a drawing for a free 1st appointment for Health coaching consultation, including BIA and Bioresonance measurements.
Andaleeb Lilley Photography will have a drawing for two hours of private tuition for you or a group of friends on your own camera/s. Tuition can take place in Zug, Zurich or Luzern and includes theory and practice outdoors. Value: 160 CHF.
Fork & Bottle will park their food truck right out front and Legends Pies will be in the Foyer to serve your favorites all day long at the Expat-Expo!
​
- Mike from the British Cheese Centre will bring all of his
wonderful cheeses from the UK.
- Mark from The Whisky Experience will be on-hand to pour
samples of his famous single malts.
-Langrée & Stahel, simply champagne will be showcasing their unique selection of fine grower champagnes.
​
Steven Knight from Swiss Prime International will treat us to a few tunes on his bagpipe!
Steven has played for the Royal Edinburgh Military Tattoo as well as for the Royal family at Buckingham Palace, Palace of Holyrood House, Balmoral Castle and International tattoos in Basel Switzerland, Kuala Lumpur and many others.
​
JUST FOR KIDS!
2 MUCHFUN specializes in Balloon Sculpting and Face Painting for children's birthday parties and events. Balloon figures are fun to watch the creation of and fun to play with. Face painting adds to the magic of imagination and make believe...a fun mask for any child!
Kids, join the 2 MUCHFUN team at the free Bouncy Castle!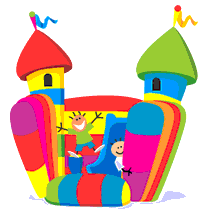 ​
Hortis gärten will install a creative garden display at our front door to welcome our visitors.
Meet Sandra from NaturalFit Personal Training. Sandra will be next to the Bouncy Castle to give you some valuable fitness and nutrition advice. Moms and dads can compete with their kids to see who can hold the longest planks or do the most rope jumps in a minute. Winners will receive a healthy snack and a discount voucher for their first fitness session with Sandra!
STAND
Stage
55
F9
44
51
66&67
57
18
10
17
48
31
F11&F12
F2&F3
35
9
24
12&13
8
3
69
25
59
F6
45
33
39
40
47
COMPANY
2 Much Fun
A to Z English
academia Group AG
AIT Services
Andaleeb Lilley
British Cheese Centre
Chuna
Democrats Abroad Switzerland
Elaine Pringle Photography
English Language & Personal Growth Centre
Flying Teachers
Four-Forest School
Frutt Resort AG
Futura Montessori
Genevadecs
Hortis Gärten GmbH
Hotel Delfino
i.l.team ag
Imperial Wealth Planning
Int'l Men's Club of Zug
ISAPZurich
Kids Kingdom
Langrée & Stahel, simply champagne
Legend's Pies
Little Star Day School
Living Switzerland
Maarit Rantala
Mary Kay
Multilingual Piano School Bertova
​
STAND
5&6
54
34
F1
32
30
63
16
56
36
15
26
46
F13&F14
7
50
1&2
61&62
28&29
20
52
64&65
22&23
11
42
49
43
F5
4
COMPANY
MWC Group
NaturalFit
Nussbaum Kinderhaus GmbH
Ochsner Balloons
Orsolya Szathmari Nutrition Reflexology Bioresonance
Pure Nordic
RAS & Company GmbH
REEDaround Books
Rockmybaby Switzerland
Ruskovilla Switzerland
Sail YSL
Shooting Stars Preschool
Simply Theatre
SIS Swiss International School
Soft Landing
SSES Zentralschweiz
Swiss Life AG
Swiss Prime International AG
The British Beer Shop
The Learning Place
The Place Salon & Spa GmbH
The Whisky Experience
Ticino Tourism
Tisch+Bar
Toastmasters Zug
Tutorat Ägeri
University of Applied Sciences and Arts Luzern
Wine Tours Switzerland
Zug Int'l Women's Club