EXPAT-EXPO ZUG
Meet exhibitors from all over Switzerland at the beautiful Lorzensaal in Cham!
EVENTS OF THE DAY
FREE PRIZE DRAWINGS
- Enter to win our free EXPAT-EXPO door prize drawing for a gift card from GLOBUS.
1st Prize: 300 CHF gift certificate!
2nd Prize: 200 CHF gift certificate!
3rd Prize: 100 CHF gift certificate!
- Sovereign Magazine will be offering a drawing for a feature article and 1 page advertisement to 1 lucky winner (worth CHF 1600.-). Two runners-up will each receive a feature article (worth £600 each). Stands 13 & 14
- Ticino Tourism will hold a drawing for 2 adult tickets Tamaro Park Scivoli. Stand 27
- Key investment will offer 3 x a bottle of Veuve Cliquot Champagne and a box of Läderach Chocolatier Suisse «Truffles» (Each prize has a value of CHF 70.-). Stand 65
- TalkTalk will be giving away a Samsung Galaxy S10e. See stand 25 for more details.
- SAVA Living will hold a drawing for a luxurious self care kit that includes: Bath Salts, Body Scrub, Facial scrub, Shower Wash, Healing cream, Hand Sanitizer and Relaxing Chill out Roll-on. Stand 61
- Licenciada Bruja will hold a drawing for a free Tarot reading. Stand 52
- The British Cheese Centre will hold a drawing for a 400gr "Godminster Heart" Stand 68 & 69
- Distronics will hold a drawing for 2 packs of Hegs Pegs. Stand 23 & 24
- Brit & Bean Coffee GmbH will hold a prize draw and three lucky winners will each win a 250g bag of freshly-roasted coffee. Stand 38
-Tutorat Ägeri will hold a tombola. Three prizes: 1) 10% discounts on bookings, 2) a cap 3) a high-quality ball point pen. Every third draw wins. Stand 22
- Follow Ochsner Balloons on Instagram / Facebook and guess the number of balloons used in the decor at the entrance to Expat Expo (the answer should be submitted in the comments to our post with that decor on Instagram / Facebook). The person who's estimate will be the closest to the actual number, will get a 100 Fr discount on an air-filled balloon decor. Stand F1
- Emmanuelle Home Interiors will hold a prize drawing for 1 hour of interior coaching + a design presentation for one room of choice. Stand 41
- English Language and personal Growth Centre will hold a drawing for 3 tickets to our GAME CHANGER practical parenting workshop for parents who want to UP-LEVEL their parenting game. The totally value of each ticket is 485.00 CHF. Stand 56
- ISAPZURICH will offer a raffle to win a Taster Package for the Jungian Odyssey 2020 (value ca. CHF 250.00). This is our off-campus conference and retreat that will take place in Zermatt with keynote speaker Thomas Moore and many other inspiring presenters. Stand 64
- Toastmasters Zug will do a prize drawing for 1-year free membership in Toastmasters Zug. It is a 150 CHF value. Stand 35
- Mary Kay will hold a drawing for a mascara and eye make up remover. Value CHF 60. Stand 40
- TechLabs will hold a drawing for 3 prizes: 1 grand prize: free 5x 1/2 day program at one of our Baar/Zug Summer Camps (worth 450 CHF) any of the weeks of July (July 1-5/ 8-12 / or 15-19); 2 second prizes: 15% off any week-long full or half day program. Stand F5
- FMZ are offering a prize draw to win one of 3 Goethe German Language Exams worth CHF 330 each and 1 of 10 free entries to the Back to Work event on 30th March worth CHF 65 each. There will also be a prize wheel at the table to win small prizes. Stand 62
- The Whisky Experience will hold a drawing for a bottle of fine Single malt and Ben Birdsalls new book, the sequel to Whisky Burn Scotland, takes us on a 1600 km trip around the island of Ireland to investigate the amazing renaissance in Irish distilling. Stands 66 & 67
- Imperial Wealth Planning and spin the "wheel of fortune" to win fun prizes and even an iPad. Stand 8
- Xpat Relocation will hold a tombola for a 1 hour of free relocation consultation. Stand 21
STAND
52
48
54
40
5&6
58
F1
4
55
61
F7
F13&F14
7
19
13&14
50
16&17
F12
25
10
F5
20
66&67
27
51
11
35
22
45
44
37
1
21
60
33
36
​
STAND
Stage
39
49
2
42&43
53
30
38
68&69
59
8
57
18
23&24
15
ENTRY
12
41
56
29
62
31
F2-F4
26
F10&F11
32
F6
47
28
9
3
F9
64
34
65
ENTRY
63
FOOD & DRINK
The British Cheese Centre will be there with a big selection of artisan cheeses from the UK. Stands 68&69
The Whisky Experience will be pouring samples of their great
selection of single malt Scotch. Stands 66&67
Legends Pies will be handing out samples of their hand-made mini pies for you to try! Stand located at the entry.
Ejay's Kitchen will surprise you with her beautiful South African cuisine! Stand located at the entry.
Stansfield Gastromony will have a tempting selection of their hand made pies for you to take home. Stand 50
Brit & Bean Coffee GmbH will be offering a selection of their special hand roasted coffees. Stand 38
Bachweg Brewing will be showcasing their micro brews for you to taste and buy. Stand 30
​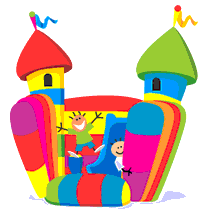 JUST FOR KIDS!
2 MUCHFUN specializes in Balloon Sculpting and Glitter Tattoos for children's birthday parties and events. Balloon figures are fun to watch the creation of and fun to play with.
Visitors to Expat-Expo get an exclusive 10% discount for a 2 MUCHFUN event held in 2019. Visit the Bouncy Castle for more details.
Kids, join the 2 MUCHFUN team at the free Bouncy Castle!
​
Steven Knight from Swiss Prime International will treat us to a few tunes on his bagpipe!
Steven has played for the Royal Edinburgh Military Tattoo as well as for the Royal family at Buckingham Palace, Palace of Holyrood House, Balmoral Castle and International tattoos in Basel Switzerland, Kuala Lumpur and many others.
​
Author Ben Birdsall will be signing copies of his new book "Whisky Burn - The Distilleries of Ireland by Vespa". This book is the sequel to "Whisky Burn Scotland", takes us on a 1600 km trip around the island of Ireland to investigate the amazing renaissance in Irish distilling. You can also register to win a free copy. Stands 66 & 67