Best Western-Spirgarten Convention Center September 23rd, 2018
11:00 AM - 5:00 PM
Just take #2 Tram or 35 bus to Lindenplatz and follow the signs.
Admission is free!
​
EXPAT-EXPO ZURICH
Meet exhibitors from all over Switzerland

at our new location
in the Best Western - Spirgarten Convention Center!
EVENTS OF THE DAY
FREE PRIZE DRAWINGS
- Enter to win our free EXPAT-EXPO door prize drawing for a gift card from GLOBUS.
1st Prize: 300 CHF gift certificate!
2nd Prize: 200 CHF gift certificate!
3rd Prize: 100 CHF gift certificate!
- Key Investment (Stands 18&19) will hold a prize drawing for 3 chances to win a bottle of Veuve Cliquot Champagne & a box of Bachmann Luzern «Grand Cru Truffles».
- WRS (Stand 17) will have a pair of tickets to see Australian pop rock band '5 Seconds of Summer' play at Halle 622 in Zurich on Friday 11th November up for grabs.
- Ticino Tourism (Stand 43) will hold a drawing for one overnight stay with breakfast for two people at Hotel Villa Castagnola - 5 stars.
- Ron from Radio 74 will be holding several drawings to win free DAB+ radios. Stand 74
- Drop off your business card at ZIPFEL ZAPF – Childcare Services (Stand 24) for a chance to win 5 hours of Babysitting for an evening out with your partner!
- LilyBee Bliven (Stand 85) will hold a prize drawing for one free babywearing consultation and one free Baby Signing Time class session.
- Bratique (Stand 78) will hold a drawing for a 75 CHF voucher to spend on the Bratique website.
- Visit ORATOR AG - Distillery for fine spirits & exclusive events at Table 15, enjoy our premium organic Swiss made Spirits ( Gin, Rum, Grappa and more ), leave your card and win one of 6 vouchers for free Distillery tour (including degustation).
- The Art of Ascension will hold a drawing for a set of 5 books about the Ancient Teaching of the Ishayas written from the different perspectives of creative to analytical. Stand 61
The Hotel Delfino Lugano will hold a prize drawing to win a stay for 1 night for 2 people in a "Comfort double room" at the Hotel Delfino Lugano. Including: welcome drink, breakfast, indoor parking, panoramic terrace with view of Lugano Lake and a superb pool, Wi-Fi, VAT and service. Availability upon request, valid 1 year. Stand 34
SuissEcosse will offer a prize drawing for a case of 24x440ml cans of our Rhode Runner NEPA New England Hazy Pale Ale. Stand 62
The American Womens Club of Zurich (AWCZ) will have a drawing for a box of American groceries at stand 48.
IMN Switzerland Business Accountability Network (stand 60) will hold a prize drawing for 2 free business strategy sessions to go from idea to execution
FOOD & DRINK
​
Dale from Legends Pies will be offering a great selection of
hand-made pies and will have mini pies to try for free and will
also have Frozen and Hot pies and Cookies to sell. Or try their
season special of venison and Cranberry pies!! Stand 22
​
- Somjai from ProMov'Art will be
serving up some delicious Thai food
at Stands 25 & 26.
​
- Mark from The Whisky Experience
will be on-hand to pour samples of his
famous single malts. Stand 67
​
- Donald from Meatpoint will be offering a
tempting selection of South African dried
meats and boerewors at Stand 27.
​
- SuissEcosse will be there with a big
selection of their Scottish craft beers,
bio, gluten-free, traditional and aristocrat.
Stand 62
​
- Mike from the British Cheese Centre
will bring all of his wonderful cheeses
from the UK. Stands 69 & 70
​
- Girlfriend Guide will offer all visitors over
18 a complimentary glass of prosecco in the
foyer.
​
- Eva and Christian from ORATOR AG -
Distillery for fine spirits & exclusive
events at Table 15, will be onhand with a
selection of their premium organic Swiss
made Spirits ( Gin, Rum, Grappa and more )
​
WHISKY BURN by Ben Birdsall
Discovering Scotland's whisky distilleries on a Vespa!
​
Read about the wonderful adventures of Ben Birdsall travelling
around the Highlands of Scotland and discovering many famous
distilleries on the way. This book is now being launched in
Switzerland, and this is your opportunity to meet Ben and talk
about his book. This book is for sale at a special cost of
CHF69.00 exclusive to this one day at the Basel Expat Expo.
Of course the book will be signed by Ben when you buy one
and The Whisky Experience will offer you a dram of malt!
Stand 67
​
PLAYING LIVE In the snack bar area
Michael Rolf & Jack Cummings are two of the hardest working musicians from the north of England. These two professional multi instrumentalists are never out of work and have over two decades of experience between them. You can usually catch them together playing in their funky trio The Sponge Divers or as the Side men in the Johnny Cash tribute band Walk The Line. Their acoustic duo gigs consist of music from all genres and styles, usually taking requests all night. These two very accomplished guitarists with big voices are guaranteed to entertain!
​
JUST FOR KIDS!
2 MUCHFUN specializes in Balloon Sculpting and Face Painting
for children's birthday parties and events. Balloon figures are fun
to watch the creation of and fun to play with. Face painting adds
to the magic of imagination and make believe...a fun mask for any
child!
Kids, join the 2 MUCHFUN team at the free Bouncy Castle!
​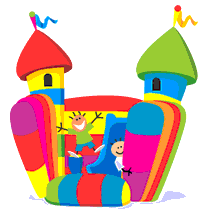 Visit Bergli Books at stands 56 & 57 for:
​
-Story time with children's book author Jeanne Darling: Learn all about Swiss Monsters!
​
-Book signing with Sergio J Lievano: Why not ask him to draw you a fun cartoon for your book?
Stop by Life Purpose Analysis at stand 43 and be part of their Zurich Expat-Expo Special Event: Breakthrough insight into your unique purpose. Free mini sessions with Jena Griffiths between 12 and 1pm.
Exhibitors
STAND
83
8
1&2
30&31
10
48
84
49
56&57
78
68
69&70
40
41
77
20
12
23
7
79&80
9
34
Lobby
6
50
60
16
58
18&19
59
14
COMPANY
2 Much Fun
A to Z English
academia Group AG
AIT Services
Asset Management Switzerland AG
AWCZurich
BabySecrets.ch
Back to Balance- Health and Wellness
Bergli Books
Bratique
Britbeat
British Cheese Centre of Switzerland
Chess4Kids
Democrats Abroad Switzerland
Duran ACTS
Elaine Pringle Photography
EmergingLotus GmbH
Eva's Music Factory
Expatica
Fire-Works, Pottery and Fused Glass
Flying Teachers GmbH
Gestione Albergo Delfino SA
Girlfriend Guide Zurich
Hello Switzerland
Hilsbos Dog Training
IMN Switzerland Business Accountability Network
ISAPZURICH
JSMassage
Key Investment
Kidsitt
Language Masters
STAND
22
43
85
71
32
53
27
39
13
3&4
5
15
11
25&26
74
38
76
72
42
62
21
52
33
61
67
35
47
28
17
24
51
COMPANY
Legends Pies
Life Purpose Analysis by Jena Griffiths
LilyBee Bliven
​LORIGIO
Make Me Beautiful GmbH
Mary Kay
Meat Point
Medair
Munay-Ki by Alex&Norma
MWCGroup
Nexell
Orator AG - Distillery for noble spirits
Orsolya Szathmari Nutrition Reflexology Bioresonance
ProMov'Art
Radio 74
Rent a Butler
Roro's Unique Greeting Cards
Simply Theatre
Spouse Career Centre
SuissEcosse Sàrl
Swiss Prime International AG
SwissPats
TechLabs
The Art of Ascension
The Whisky Experience
Ticino Tourism
UB Partner GmbH
Vibratuning
WRS World Radio Switzerland
Zipfel Zapf - Childcare Service
Zurich International Women's Association