EXPAT-EXPO BASEL
Meet 98 exhibitors from all over Switzerland
at the Congress Center in Basel!
EVENTS OF THE DAY
​
FREE PRIZE DRAWINGS (more to come)
Enter to win our free EXPAT-EXPO door prize drawing for a gift card from GLOBUS.
1st Prize: 300 CHF gift certificate!
2nd Prize: 200 CHF gift certificate!
3rd Prize: 100 CHF gift certificate!
FOOD & DRINK
The Whisky Experience (Table 79): Single malt Scotch. "Made in Scotland, here in Switzerland".
VE Refinery (Table 51): A luxurious, natural and delicious alcohol-free selection of wines and spirits.
Hard Labor Brew GmbH (Table 36): will bring free samples of every beer. We will also serve our newly introduced Ginger Ale. If you like what you try, a 10% discount will be offered for all orders placed with us at the expo.
KITCHEN BREW (Table 37): will be pouring a great selection of their hand crafted beers including their new alcohol free beers.
JUST FOR KIDS!
2 MUCHFUN (Tables 69 & 70) specializes in Balloon Sculpting and Face Painting for children's
birthday parties and events. Balloon figures are fun to watch the creation of and fun to play with.
Face painting adds to the magic of imagination and make believe...a fun mask for any child!
Kids, join the 2 MUCHFUN team at the free Bouncy Castle!
​
​
​
Basel author Jeanne Darling will tell stories from her new book Basel: The Graphic Novel, an entertaining comic book exploring the city. The storytelling is suitable for children 3 and up. Jeanne is the author of four bestselling books. You can find her before and after the storytelling at Bergli Books (tables 81 & 82) at the Expo to buy autographed copies.
​
​
Americans, Democrats Abroad will be at table 35 to help
you register to vote. Even if you are a Republican! 😃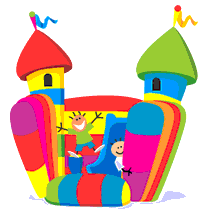 Stand
7
16
17
18
26
27
28
29
35
36
37
41
43
44
46
49
50
51
52
53
54
57
58
59
60
61
Company
Von Poll Real Estate
International Language School Basel
International Language School Basel
Mary Kay
Run With Constanza
Sinfonieorchester Basel
Kimby AG
Organilicious
​Democrats Abroad Switzerland
Hard Labor Brew GmbH
KITCHEN BREW
Hull's School Ltd
Nutrition by Louise Pollard Lichtsteiner
The Sense Pilates
Kindermusik Basel
Ecole Française de Bâle
Academia Schools GmbH
VE Refinery
Imperial Wealth Planning
Imperial Wealth Planning
ipso! International School
ELA Basel
New Perspective
Agape Heart & Soul
Bilingual Kids Academy
Bilingual Kids Academy
Stand
62
63
64
65
66
67
68
69
70
71
72
74
79
80
81
82
88
89
91
94
98
99
100
101
103
104
Company
Magical Café
Magical Café
ZOCA EVENTS
ZOCA EVENTS
Moore DM
Little Lambs Kindergarten GmbH
ylaa GmbH
2 MUCHFUN
2 MUCHFUN
TechLabs
The English Show
Radio 74
The Whisky Experience
Afro Shoppe
Bergli Books
Bergli Books
International Community Music School-Basel
Ahead With English GmbH
Basel Children's Trust
Centrepoint
Baselland International School
AIT
AIT
UBS Switzerland AG
International School Basel
International School Basel