EXPAT-EXPO ZUG
Meet exhibitors from all over Switzerland at the beautiful Lorzensaal in Cham!
EVENTS OF THE DAY
FREE PRIZE DRAWINGS
- Enter to win our free EXPAT-EXPO door prize drawing for a gift card from GLOBUS.
1st Prize: 300 CHF gift certificate!
2nd Prize: 200 CHF gift certificate!
3rd Prize: 100 CHF gift certificate!
- The Whisky Experience will hold a drawing for a bottle of fine Single malt and Ben Birdsalls new book, the sequel to Whisky Burn Scotland, takes us on a 1600 km trip around the island of Ireland to investigate the amazing renaissance in Irish distilling.
​
FOOD & DRINK
The Whisky Experience: Single malt Scotch.
​
More to come...
​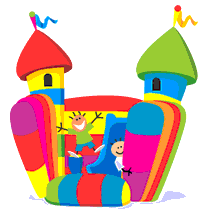 JUST FOR KIDS!
2 MUCHFUN specializes in Balloon Sculpting and Glitter Tattoos for children's birthday parties and events. Balloon figures are fun to watch the creation of and fun to play with.
Visitors to Expat-Expo get an exclusive 10% discount for a 2 MUCHFUN event held in 2019. Visit the Bouncy Castle for more details.
Kids, join the 2 MUCHFUN team at the free Bouncy Castle!
​
Bestselling author Jeanne Darling will tell stories from her book The Monster Book of Switzerland. The storytelling is suitable for children 3 and up. Jeanne is the author of four bestselling books. You can find her before and after the storytelling at Bergli Books (tables23 & 24) at the Expo to buy autographed copies.
​
Company
Int'l School of Personalised Learning
Orator AG
Imperial Wealth Planning
Imperial Wealth Planning
Soft Landing
Zoca Events
Coli Hospitality AG
AtoZ English Habisch Eggenschwiler
Stand
14
19
20
21
24
27
40
55
Company
bewe medien GmbH - Schlussgangshop
forK AG
forK AG
Vibratuning
Bergli Books / Helvetiq
Jf designs
Mary Kay
EGK-Gesundheitskasse