This is the 2020 page.
The 2023 page will be coming soon.
EXPAT-EXPO ZUG
Meet exhibitors from all over Switzerland at the beautiful Lorzensaal in Cham!
Exhibitor registration
is not yet open.
EVENTS OF THE DAY
FREE PRIZE DRAWINGS
- Enter to win our free EXPAT-EXPO door prize drawing for a gift card from GLOBUS.
1st Prize: 300 CHF gift certificate!
2nd Prize: 200 CHF gift certificate!
3rd Prize: 100 CHF gift certificate!
- Tim from Sutton Ales will hold a drawing for a six-pack of Sutton Ales
- Ticino Tourism will hold a drawing for 2 adult tickets Tamaro Park Scivoli.
- Key investment will offer 3 x a bottle of Veuve Cliquot Champagne and a box of Läderach Chocolatier Suisse «Truffles» (Each prize has a value of CHF 70.-).
- The British Cheese Centre will hold a drawing for a 400gr "Godminster Heart".
-Tutorat Ägeri will hold a tombola. Three prizes: 1) 10% discounts on bookings, 2) a cap 3) a high-quality ball point pen. Every third draw wins.
- Follow Ochsner Balloons on Instagram / Facebook and guess the number of balloons used in the decor at the entrance to Expat Expo (the answer should be submitted in the comments to our post with that decor on Instagram / Facebook). The person who's estimate will be the closest to the actual number, will get a 100 Fr discount on an air-filled balloon decor.
- Toastmasters Zug will do a prize drawing for 1-year free membership in Toastmasters Zug. It is a 150 CHF value. Stand 35
- Mary Kay will hold a drawing for a mascara and eye make up remover. Value CHF 60.
- TechLabs will hold a drawing for 3 prizes: 1 grand prize: free 5x 1/2 day program at one of our Baar/Zug Summer Camps (worth 450 CHF) any of the weeks of July (July 1-5/ 8-12 / or 15-19); 2 second prizes: 15% off any week-long full or half day program.
- The Whisky Experience will hold a drawing for a bottle of fine Single malt and Ben Birdsalls new book, the sequel to Whisky Burn Scotland, takes us on a 1600 km trip around the island of Ireland to investigate the amazing renaissance in Irish distilling.
​
FOOD & DRINK
The British Cheese Centre: Artisan British cheeses.
The Whisky Experience: Single malt Scotch.
Legends Pies: Hand-made pies.
Teehaus Umami AG: Teas from around the world.
Brauerei Sutton: Hand crafted beer.
Hard Labor Brew: Hand crafted beer.
Eazy Salsa: Authentic salsas.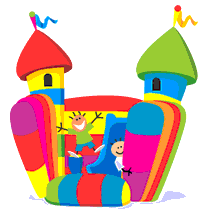 JUST FOR KIDS!
2 MUCHFUN specializes in Balloon Sculpting and Glitter Tattoos for children's birthday parties and events. Balloon figures are fun to watch the creation of and fun to play with.
Visitors to Expat-Expo get an exclusive 10% discount for a 2 MUCHFUN event held in 2019. Visit the Bouncy Castle for more details.
Kids, join the 2 MUCHFUN team at the free Bouncy Castle!
​
Can you draw Swiss? Bergli Books is holding a drawing contest in celebration of the new book Swisstory: The Untold, Bloody, and Absolutely Real History of Switzerland. Everyone is a winner. Draw your favorite scene from Swiss history or just sketch a funny mountain and you get a chance to win one of three gift certificates from Buch Balmer in Zug. Visit the Bergli stand to meet authors Laurie Theurer (Swisstory) and Jeanne Darling (The Monster Book of Switzerland) and join the fun.